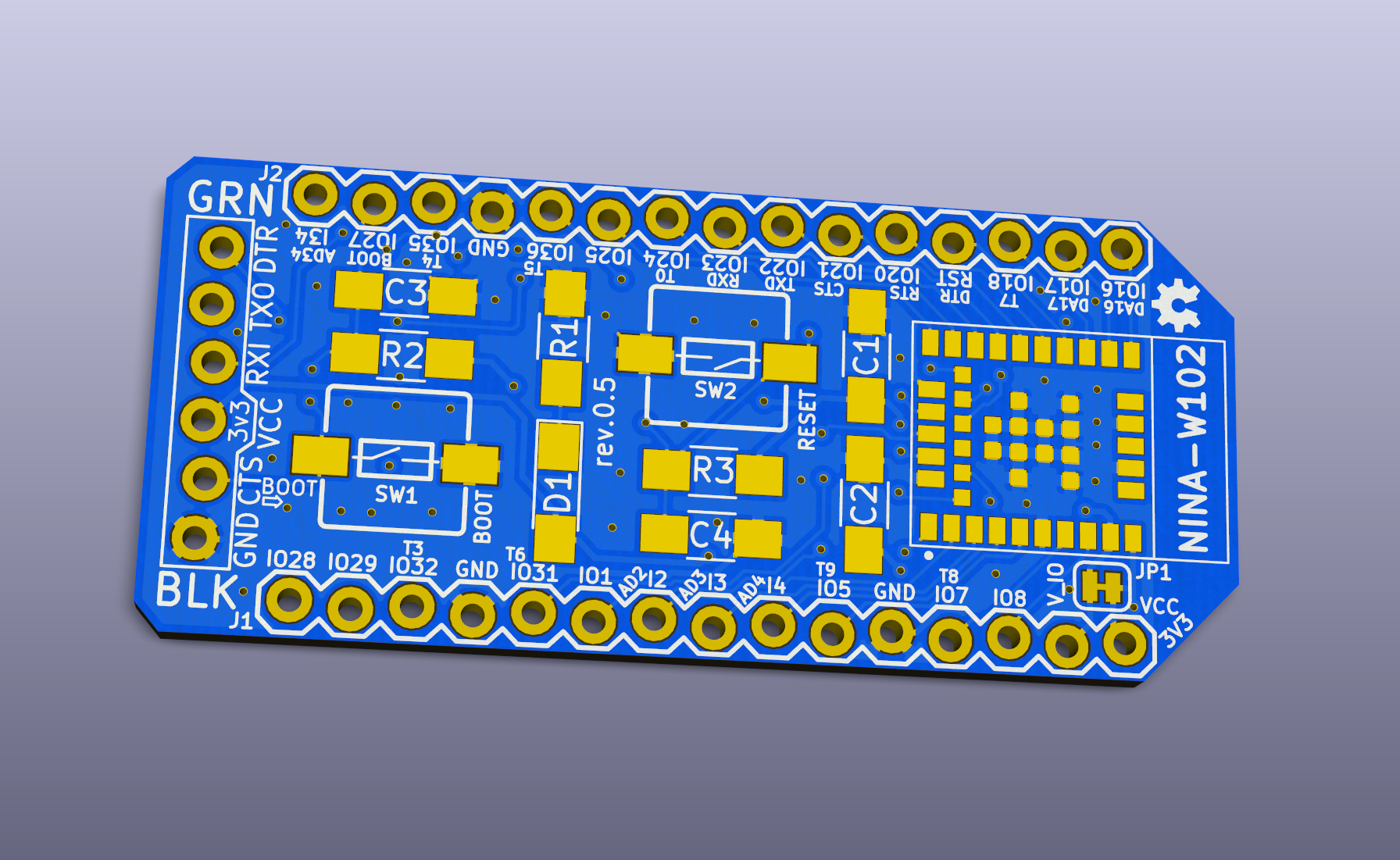 While working on the badge design for MakeZurich 2018, I had the need to first make a breakout for the NINA-W102 we got from ublox to see what is possible, do some tryouts with different components like the display and start developing drivers and firmware we need for it. This is the outcome of it and as we did go on with the badge design, we switched from having a single-board badge to a modular badge where the modules can be reused standalone in a project. Hence on the final badge design you can reuse the display and the NINA-W102 module in your hacks and with a little bit of desoldering you can reuse the sensor module (which we got from Sensirion) as well.
Project entry for the MakeZurich 2017 Hackathon.
A cheap and portable bike commuter flow counter node to enhance the existing sensor network. This will also be helpful to quickly bring up nodes at the right place to evaluate new routes and how they are used.